Jewelry Gift Boxes - Cotton Filled - Teal Blue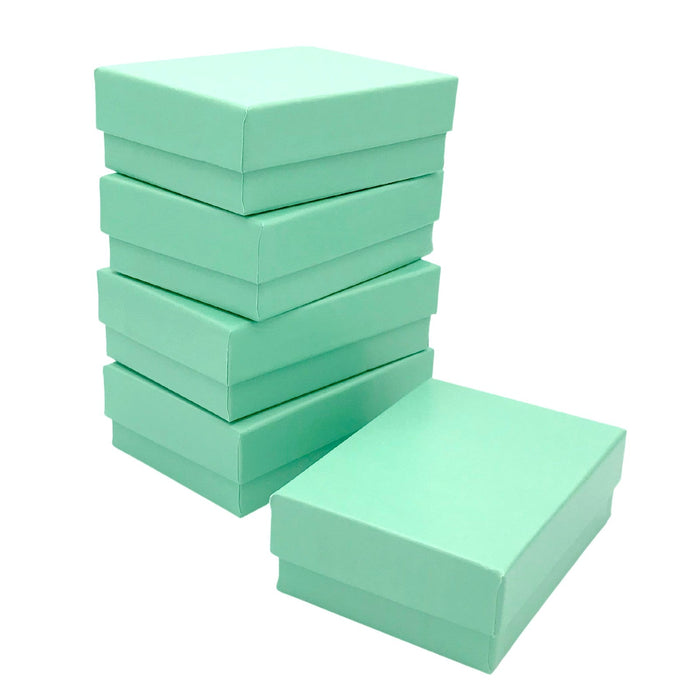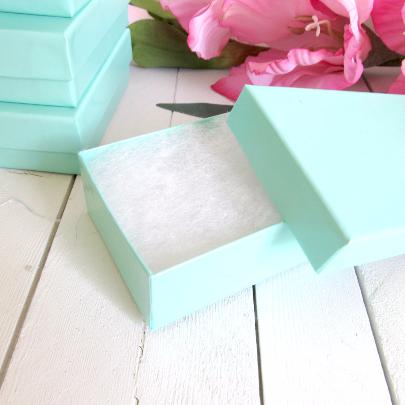 Teal Blue Cotton Filled Jewelry Boxes
These cuties are made with rigid chipboard and coated with glossy teal blue paper (sometimes referred to as "Aqua Blue"). Jewelry Boxes are shipped pre-assembled and pre-filled, to make your life easier! (See! I thought about you) 

*Benefits of the Cotton Filling* 
- Protects jewelry from tarnishing
- Provides the perfect amount of cushioning and support for fine jewelry
- Lightweight 

Perfect for small trinkets and jewelry, such as lip balms, bracelets, rings, necklaces and other hand made creations. These jewelry boxes are also a great and low cost alternative to gift boxes for wedding, shower or party favors and gifts.
Please note: These are NOT Tiffany Blue